Child Care Answers is a child care resource and referral program operated by Early Learning Indiana. We serve families, child care providers, and the community as we work to enhance access to, and the quality of, child care services in Central Indiana.
We serve families in the following counties:
I have a child. I want to...

I am a provider. I want to...

I want to learn and help...
We serve Bartholomew, Brown, Hamilton, Hendricks, Johnson and Marion Counties in Indiana. To find out more about us visit
www.childcareanswers.com
We know how crazy pick-ups from child care can be; some nights you just want to splurge and go out for dinner. Here's a great list of Indy restaurants with Kids-Eat-Free deals. What's your favorite after-school dinner place? https://t.co/F0AN9RxhTf
Does your family or #ChildCare program use #CCDF vouchers to help pay for child care? As of 10/1, CCDF agencies may change for your county. If you're in Marion, Hendricks, Hamilton, or Johnson counties, your new intake agent will be Maximus. See more: https://t.co/tEWbM26ErD https://t.co/wA9klAzjxB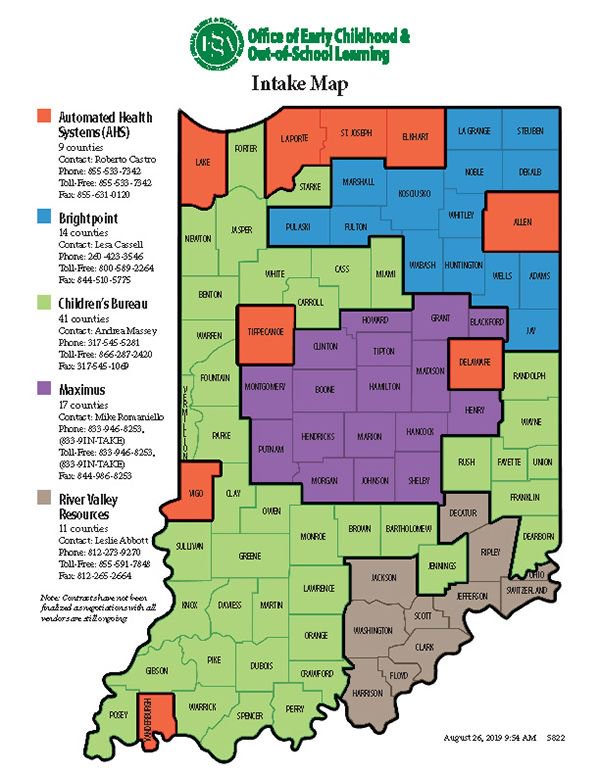 Get your little ones outside and foster their creativity! This weekend is another #PopUpPlayIndy opportunity at Eagle Creek Park, Saturday from 1-3pm. Kids can let their imaginations run wild with #LooseParts and materials - the possibilities are endless!
@IndyParksandRec https://t.co/OmB1OYjAkW